CLEARANCE

Full of Grace Quilt Kit

This project's simplicity of design is the perfect way to show off a beautiful print. Easy piecing and wide strips make it a snap to sew together!

Kit includes: free pattern, 8-3/4 yards of fabric / Backing: 5-1/2 yards needed / Techniques: piecing / Finished size: 67-1/2' x 90-1/2" / Skill level: easy


Size: 67-1/2" x 90-1/2"

Sorry, this item is currently not available for purchase.
This kit requires an additional 5.5 yards of fabric for backing.
---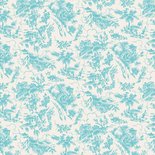 $8.96 / yd
Retail: $11.96 / yd

25% off
View all fabrics in the English Tea collection »