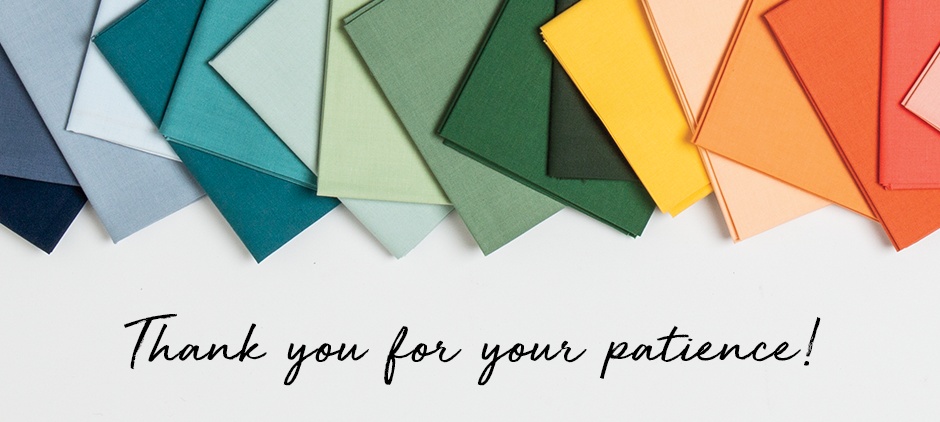 11/30/2020
SHIPPING UPDATE
We're doing everything we can to deliver orders as quickly as possible. Our team is working around the clock, and orders are currently leaving our warehouse within 7-8 days after they are placed. Orders including custom cuts of fabric may be delayed longer.
Please note that all shipping carriers (FedEx, UPS, USPS, DHL, etc.) are handling large numbers of packages as well. We're doing our best to partner with the fastest shipping services so that your order arrives at your door as quickly as possible!
You'll find all the information currently available on your shipment here:
1. Follow the tracking link in your shipping confirmation email.
2. Log into your account to see your order status.
We appreciate your patience and thank you for being a part of our community.
Happy Quilting!
The Connecting Threads Family