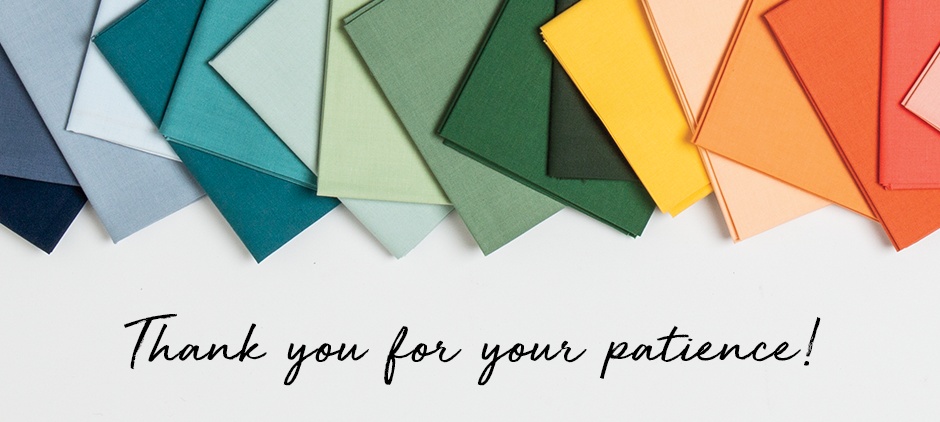 A note about shipping:
We're doing everything we can to deliver orders as quickly as possible. As we've instituted careful social distancing and sanitation measures, it is taking us just a bit longer to process each order. Our warehouse team is working around the clock, and orders are currently leaving our warehouse 3-5 days after they are placed. Orders with custom cuts may take up to 7 days to ship.
Please note that all shipping carriers (FedEx, UPS, USPS, DHL, etc.) are handling a record number of packages and are experiencing longer than average shipping times. As a result, your order will take longer to arrive on your doorstep once it leaves our warehouse - shippers are reporting delays as long as 10 days. We're doing our best to partner with the fastest shipping services when possible so that your order gets into your hands as quickly as possible!
You'll find all the information currently available on your shipment here:
1. Follow the tracking link in your shipping confirmation email.
2. Log into your account to see your order status.
We appreciate your patience and thank you for being a part of our community.
A note about Customer Service Inquiries:
Over the past weeks and months our customer service center has been experiencing a record breaking number of calls and emails. Each and every call and email is answered by one of our 10 knowledgeable in-house Customer Service team members. We do not outsource our customer service to an agency - real crafters answer your emails and phone calls. As a result, there is currently a delay in our response to customer service inquiries by email and phone.
We take pride in our team's reputation for excellent customer service, and we're sorry it's going to take us just a bit longer to get back to you. Rest assured, we're working tirelessly to answer your questions as fast as possible!
Happy Quilting!
The Connecting Threads Family