About Connecting Threads
Exclusive Collections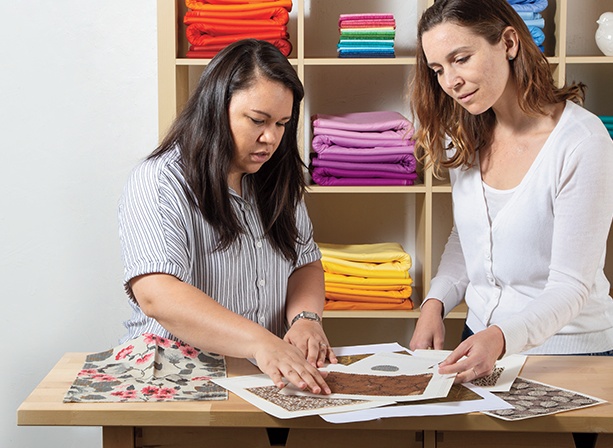 Beautiful fabric starts with beautiful artwork. Our in-house team of talented, passionate designers is always hard at work coming up with new designs for our exclusive collections. We work closely with top, trusted mills to turn those designs into premium-quality quilting fabric you won't find anywhere else. By working directly with manufacturers, we're able to offer you high quality quilting fabric at factory-direct prices.
Shop Exclusive Connecting Threads Fabric »

Beautiful Basics for Every Project
A fabric stash isn't complete without a handful of go-to blenders. We're proud to offer a growing library of textures and prints in a vast selection of colors. No matter what quilting project you're working on or what focal fabric you're using, there's a blender to match!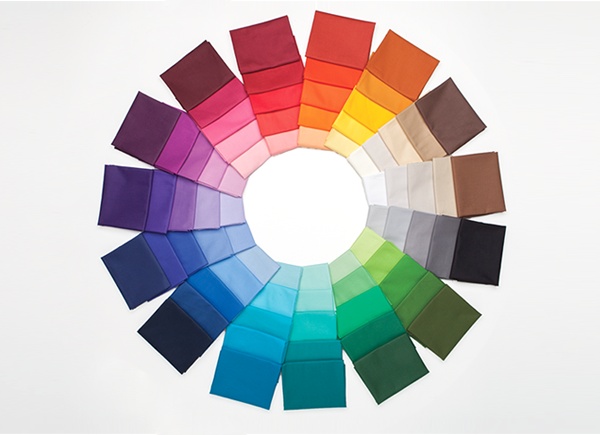 Our clever color experts hand-picked 75 gorgeous shades to give quilters the ultimate experience in matching, coordinating, and creating color gradients. Even better, Color Wheel Solids are printed on our super-soft LUXE base cloth, made from 100% extra-long staple cotton, grown in the USA.
Shop Color Wheel Solids »
Chambray Tonals
Great for both classic and modern projects, this handy blender is ideal for when you need that perfect almost-solid.
Shop Chambray Tonals »
Faux Linen Tonals
Get that lovely linen texture without worrying about extra shrinkage or fraying.
Shop Faux Linen Tonals »
Swirl Tonals
Perfectly whirly tone-on-tone texture that'll melt right into any project!
Shop Swirl Tonals »
In addition to our exclusive offerings, we're proud to partner with the following manufacturers: