Choosing Materials
---
What is a Fat Quarter?
- Confused by quilting jargon? This tutorial explains the difference between different standard cuts of quilting fabric, including fat quarters, fat eighths, sweet sixteens, and more.
Hand Sewing Needles 101
- Judy teaches us all about hand sewing needles, so you can pick the right needle for your project.
Machine Sewing Needles 101
- Judy explains the differences between machine needles and what they are used for.
A Guide to Batting
- Teri teaches us all about the different types of batting available, and how to choose the right batting for a project.
A Guide to Thread
- Teri explains the different kinds of thread available to quilters, to help you pick the right thread for the job.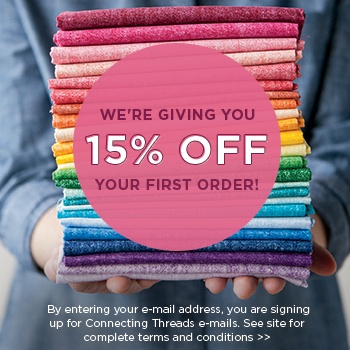 Simply sign up to receive our emails and we'll send you a code for free shipping!

Your email has been added to our list! Please check your inbox for a welcome message and your code for free shipping!