Fabric Prep & Cutting
---
Pressing Tip
- There are as many opinions on how to press a quilt block as there are quilters! Karen Johnson demonstrates her favorite method. Excellent for beginner quilters!
How to Use a Rotary Cutter
Rotating Cutting Mat Video
What is a Fat Quarter?
- Confused by quilting jargon? This tutorial explains the difference between different standard cuts of quilting fabric, including fat quarters, fat eighths, sweet sixteens, and more.
To Prewash or Not to Prewash?
- Should you prewash your quilting fabrics? Deborah explains the pros and cons of prewashing and not prewashing.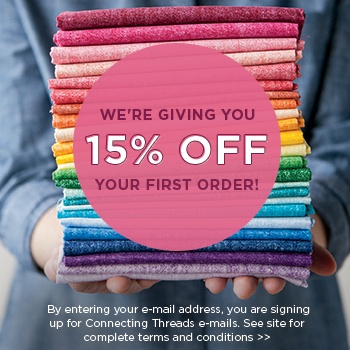 Simply sign up to receive our emails and we'll send you a code for free shipping!

Your email has been added to our list! Please check your inbox for a welcome message and your code for free shipping!