Flying Geese
---
Flying Geese - Make 'em fast - two methods
- Make Flying Geese with just basic tools, no specialty rulers required!
Flying Geese - Make 'em fast - two more methods
- Two more techniques for making Flying Geese that only required basic tools.
Flying Geese - Specialty Rulers
- Fons and porter Flying Geese ruler and Mini Ruler Set by Eleanor Burns are demonstrated.
Flying Geese Inspiration
Fons and Porter Flying Geese Ruler Video
- Learn how to construct the Flying Geese block using Fons and Porter's Flying Geese ruler. No math needed!
Perfect Points and the Positioning Pin
- Ann demonstrates how to use a positioning pin for making perfect points in quilt blocks.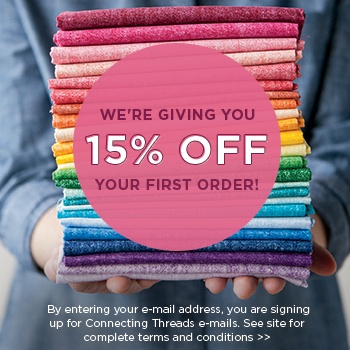 Simply sign up to receive our emails and we'll send you a code for free shipping!

Your email has been added to our list! Please check your inbox for a welcome message and your code for free shipping!