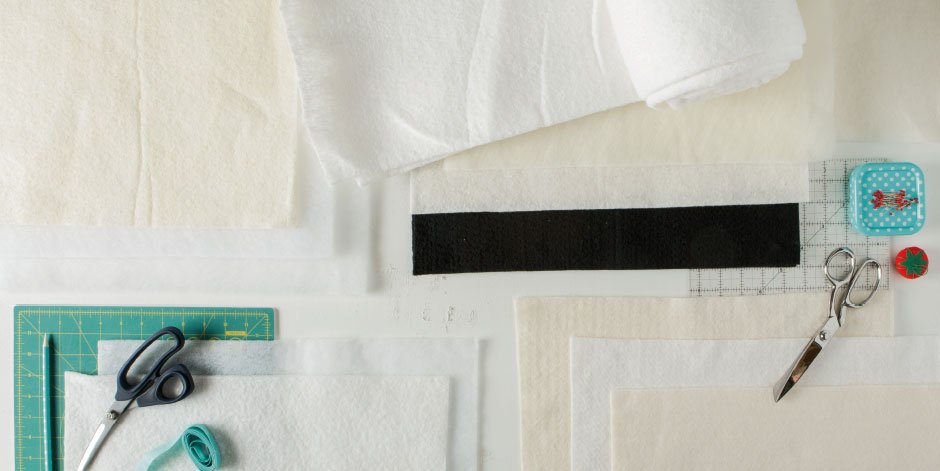 Your Guide To Batting
With so many options out there, choosing the perfect batting for your project can seem like a daunting task. Luckily, the answer truly depends on your project and your preferences. We hope this guide will give you a better understanding of what makes each type of batting different, so that you can determine what will work best for YOU!
Let's start with a basic glossary of terms:
---
Batting

Batting is the layer of material between your quilt top and your backing to give it weight and warmth.

Loft

Loft refers to the thickness/puffiness of the batting. If you want to really show off your quilting, choose a batting with high loft, such as polyester or wool, for added drama and dimension. If you like the look of a flat, traditional quilt, choose something with a low loft, such as cotton.

Needle-Punched

This means that the fibers are mechanically felted together by punching them with thousands of tiny needles. This makes the batting stronger and creates a dense, lower loft. Needle-punched battings are great for machine quilting, but you'll want to avoid them if you're hand quilting due to the density.

Scrim

Scrim is a very thin, mesh stabilizer that is needle-punched into the batting to add strength and stability. It also helps to prevent batting from stretching and distorting. Due to the added strength, batting with scrim is especially great for those that are planning on a quilting design with big gaps.
Which type of batting material is right for you?
---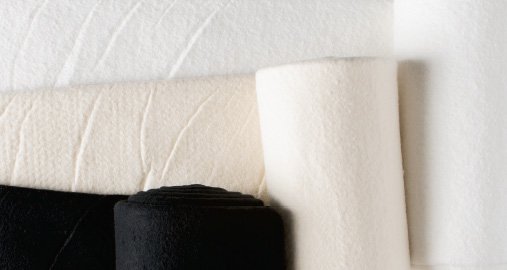 Cotton

Cotton is a soft, breathable, and natural fiber. It is machine washable and dryable, has moderate drape and ages well. It softens and shrinks slightly with washing, giving it a crinkled, "lived in" look. Compared to other types of batting, cotton offers the heaviest weight. Cotton batting is great for any project, but especially great for bed quilts, table runners, placemats, and wall hangings. Shop All Cotton Batting »
---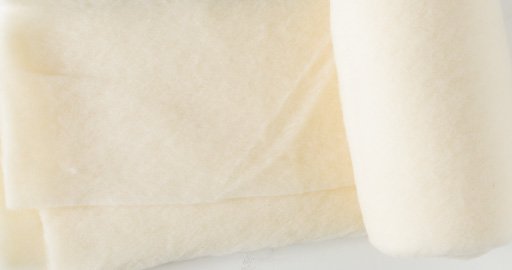 Wool

Wool is lightweight, warm, and moisture-wicking, making it a great choice for bed quilts or garments that are appropriate for all seasons and climates. It is machine washable and dryable as long as you use gentle, cool cycles. Shop All Wool Batting »
---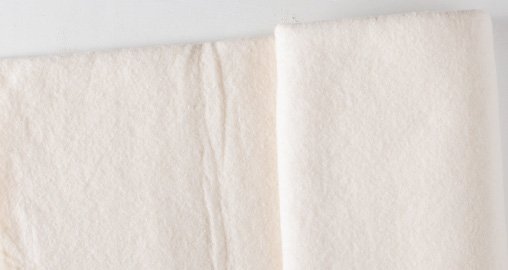 Silk

Silk is lightweight, breathable, and has exceptional drape, making it a great choice for bed quilts, as well as garments. Silk batting is also an excellent choice for hand quilting. Projects made with silk should be hand-washed and air-dried. Shop All Silk Batting »
---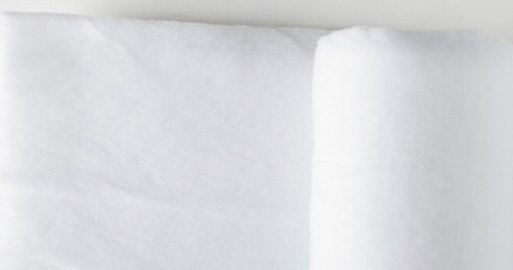 Polyester

Polyester is lightweight, but very durable. It is machine washable and dryable. It has a high loft, making it a great choice for those that want to show off their quilting. It also lays flat, so it's great for things like table runners, placemats, and wall hangings. Shop All Polyester Batting »
What size batting will you need?
---
While there is no right size for a quilt, below is a list of standard quilt sizes and the corresponding pre-cut Hobbs batting sizes.

| Quilt Size | Hobbs Batting Sizes |
| --- | --- |
| Baby/Crib (approximate - 36" x 40") | 45" x 60" |
| Throw/lap (approximate - 40" x 40" and up) | 60" x 60" |
| Twin (72" x 90") | 72" x 90" |
| Full/Double (85" x 108") | Use Queen Size |
| Queen (90" x 108") | 90" x 108" |
| King (110" x 108") | 120" x 120" |
| California King (106" x 112") | Use King Size |
---
---