Unparalleled Quilt Kit

Channel the magic of a hidden lagoon as you piece together this aqueous and oh-so inviting quilt. Simple piecing will have you finished before you know it and ready to transform any room into an undersea oasis.

Kit includes: free pattern, 8-1/4 yards fabric | Backing: 5-3/4 yards needed | Techniques: piecing | Skill Level: easy



Size: 66-1/2" x 93-1/2"

Sorry, this item is currently not available for purchase.
This kit requires an additional 5.75 yards of fabric for backing.
---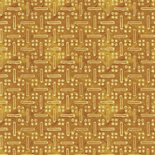 $6.24 / yd
Retail: $8.96 / yd

30% off
View all fabrics in the Batik Paradise collection »