Techniques & Blocks
Log Cabins with a twist
by Karen Johnson
This segment will show you some of the variations of the Log Cabin block, and introduce a fabulous fellow blogger.
First off, the traditional Pineapple block, but in two versions, regular (left) and half pineapple (right). I recommend constructing these with the technique Foundation Paper Piecing, from my previous tutorials. Electric Quilt users, you'll find the EQ6 block here.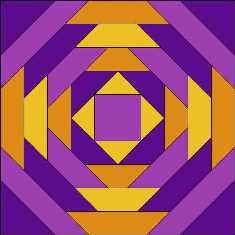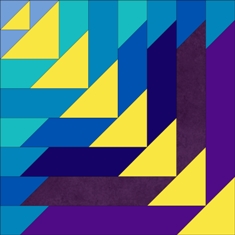 Next, the Twisted Log Cabin block. You saw this in my intro tutorial, but look what happens when the same exact block is re colored with solid black (or any other dark) - it pops! And it provides a circular appearance that would be spectacular in a quilt! I also recommend Foundation Paper Piecing for this block.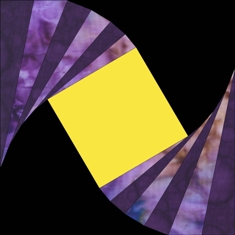 Finally, the Wonky Log Cabin block! This is a wonderful freeform block that will turn out different every time. For an expert on "wonky," I'll introduce you to QuiltDad. QuiltDad is a guy with a blog who loves to quilt. He has done such a beautiful job teaching the Wonky Log Cabin block, that I asked his permission to share it here with you. Shown here are the four Wonky blocks he's taught:
Standard Wonky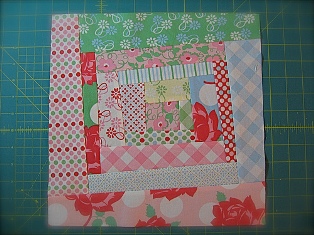 Quarter Square Wonky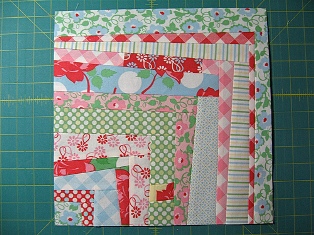 Square in a Square Wonky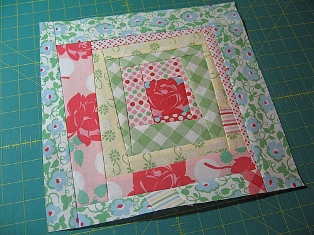 Bento Box Wonky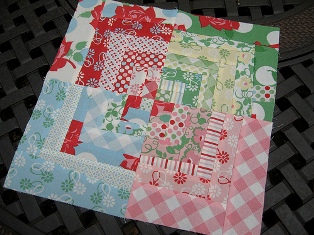 Intro - why he did it. Note, you might get a pop up asking for a login and password. This not required to view QuiltDad's blog. Just close the window and you'll see his page.
Lesson one - Fabric Selection
Lesson two - Prepping and Cutting your fabrics
Lesson three - The Wonky Log Cabin
Lesson four - Quarter Wonky
Lesson five - Square in a Square Wonky
Lesson six - Bento Box Wonky
In QuiltDad's tutorials, you'll find links to his Flickr page. This includes thousands of wonky blocks posted by fans. My favorite is this Square in a Square block made by flossieblossoms. See the possibilities?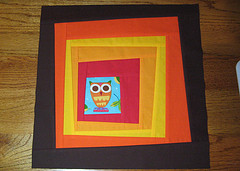 I hope you enjoy trying out the Wonky Log Cabin blocks. I love that no pattern is required - you just start sewing and hacking away at your block until it's wonky enough for your taste!